CEC'04 Keynotes:
Donald F. Ferguson, IBM Fellow and Chief Architect
Sharon Nunes, Vice President of IBM Research
Ephraim Feig, IEEE Fellow and Kintera CTO
Jay M Tenenbaum, Chairman, Commerce.Net
Umesh Dayal, HP Fellow
---
Donald F. Ferguson
Ph.D.
IBM Fellow, Member IBM Academy of Technology
Chief Architect for the WebSphere Platform
Chairman of IBM SWG Architecture Board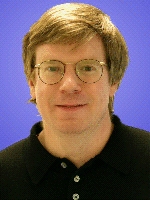 About the speaker:
Dr. Ferguson is one of 55 IBM Fellows in IBM's engineering community of 160,000 technical professionals. Don is the chief architect and technical lead for IBM's SWG Architecture Board and family of products. Don's most recent efforts have focused on Web services, business process management, Grid services and application development for WebSphere.
Donald Ferguson earned a Ph.D. in Computer Science from Columbia University in 1989. His thesis studied the application of economic models to the management of system resources in distributed systems. Don joined IBM Research in 1987 and initially led research and advanced development efforts in the areas of
- file system performance (Hiperbatch)
- tuning database buffer pools (DB2)
- goal oriented performance management and tuning of operating systems (MVS Workload Manager) and workload balancing for parallel transaction processing systems (CICSPLEX/SM)
Starting in 1993, Don started focusing his efforts in the area of distributed, OO systems. This work focused on CORBA based SM solutions and frameworks, and evolved into a effort to define frameworks and system structure for CORBA based object transaction monitors. The early design and prototype of these systems produced IBM Component Broker and WebSphere Family of products.
Don has earned two Corporate Award (EJB Specification, WebSphere),4 Outstanding Technical Awards and several division awards at IBM. Don was the co program committee chairman for the First International Conference on Information and Computation Economies. He received a best paper award for work on database buffer pools, has over 24 technical publications and 7 granted or pending patents. He has given approximately thirteen invited keynote speeches at technical conferences. Don was elected to the IBM Academy of Technology in 1997 and was name a Distinguished Engineer on April Fool's Day, 1998. No one is sure of the joke was on IBM or Don. Don was named an IBM Fellow on May 30, 2001.
Jay M Tenenbaum
Ph.D.
Chairman, commerce.net
Director of Webify Solutions and Medstory Inc.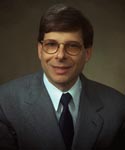 About the speaker:

Source: http://www.commerce.net/about/management.html
"As Chairman, Dr. Tenenbaum is responsible for the overall vision and strategic direction of the organization.
Dr. Tenenbaum is a world-renowned Internet commerce pioneer and visionary. He was founder and CEO of Enterprise Integration Technologies, the first company to conduct a commercial Internet transaction (1992), secure Web transaction (1993) and Internet auction (1993). In 1994, he founded CommerceNet to accelerate business use of the Internet. In 1997, he co-founded Veo Systems, the company that pioneered the use of XML for automating business-to-business transactions.
Dr. Tenenbaum joined Commerce One in January 1999, when it acquired Veo Systems. As Chief Scientist, he was instrumental in shaping the company's business and technology strategies for the Global Trading Web. Earlier in his career, Dr. Tenenbaum was a prominent AI researcher, and led AI research groups at SRI International and Schlumberger Ltd.
Dr. Tenenbaum is a Fellow and former board member of the American Association for Artificial Intelligence, and a former Consulting Professor of Computer Science at Stanford. He currently serves as an officer and director of Webify Solutions and Medstory Inc., and is a Consulting Professor of Information Technology at Carnegie Mellon's new West Coast campus.
Dr. Tenenbaum holds B.S. and M.S. degrees in Electrical Engineering from MIT, and a Ph.D. from Stanford."
Ephraim Feig
Ph.D.
Chief Technology Officer and Chief Marketing Officer
Kintera, Inc.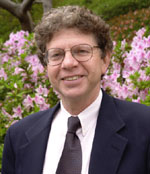 About the speaker:

Source: http://www.kintera.org/site/pp.asp?c=9qLQKYNGE&b=6574
"Ephraim Feig, Ph.D., joined Kintera as Chief Technology Officer in 2000 and became Chief Marketing Officer in May 2001.
Prior to joining Kintera, Dr. Feig was employed at IBM from 1980 until 2000, where he most recently held the positions of Program Director of Emerging Technologies in the Research Division and Program Director of Media Platforms in the Internet Division.
Dr. Feig was elected Fellow of the Institute of Electrical and Electronics Engineers for his technical contributions in the field of signal processing and has been issued 17 patents and has more than 15 patent applications pending. Dr. Feig has published more than 100 technical articles in journals and conference proceedings. Dr. Feig has served as an adjunct professor at several universities, including Columbia University, The City College of New York and New York Polytechnic Institute.
Dr. Feig holds a B.S. from The City College of New York and received his Ph.D. in Mathematics from the Graduate Center of the City University of New York. "
Sharon Nunes
Ph.D.
Vice President, Emerging Business
IBM Research
Yorktown Heights, New York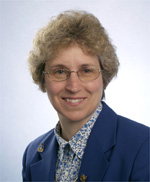 About the speaker:
Sharon Nunes is currently Vice President, Emerging Business at IBM's Thomas J. Watson Research Center in Yorktown Heights, New York where she is responsible for identifying and growing new technologies into future businesses for IBM. Prior to this, she was Director of Life Sciences Solutions in IBM, bringing new technology solutions to the pharmaceutical and biotech markets. She had previously been the Director of Technology Evaluation, responsible for corporate-wide Emerging Technologies activities. She has held many management positions in IBM, ranging from Research to Development and Manufacturing, as well as positions in hardware development, software development and networking. Sharon was responsible for the launch of IBM's Computational Biology Center in 1997, and was a key driver in highlighting IBM's business opportunities in the Life Sciences market.
Sharon received her PhD in Materials Science in 1983 from the University of Connecticut. She is a member of the Advisory Council of the Whitaker Biomedical Engineering Institute at Johns Hopkins University in Baltimore, Maryland; a member of the Board of Governors of the Mathematical Sciences Institute at Ohio State University; a member of the Board of Governors of the Advanced Physics Laboratory at Johns Hopkins University and a Board Member for the Center for Security Technologies at Washington University in St. Louis. She was a National Academy of Engineering "Frontiers of Engineering" fellow in 2000 and is currently on the National Academy of Engineering "Engineer of 2020" advisory board.
Umeshwar Dayal
Ph.D.
HP Fellow
Director, Intelligent Enterprise Technologies Laboratory
Hewlett-Packard Laboratories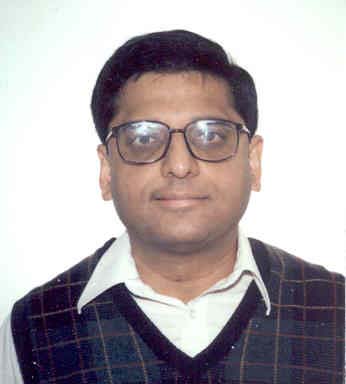 About the speaker:
Umeshwar Dayal is HP Fellow and Director of the Intelligent Enterprise Technologies Laboratory at Hewlett-Packard Laboratories. His research interests are data mining, business process management, distributed information management, and decision support technologies, especially as applied to e-business. Umesh has over 25 years of research experience in data management. Prior to joining HP Labs., he was a senior researcher at DEC's Cambridge Research Lab., Chief Scientist at Xerox Advanced Information Technology and Computer Corporation of America, and on the faculty at the University of Texas-Austin. He obtained his Ph.D. in Applied Mathematics from Harvard University. Umesh has published extensively and holds several patents in the areas of database systems, transaction management, workflow systems, and data mining. He is on the Editorial Board of four international journals, has co-edited two books, and has chaired and served on the Program Committees of numerous conferences. He is a member of the Board of the VLDB Endowment, the Board of the International Foundation for Cooperative Information Systems, and the Steering Commitee of the SIAM Data Mining Conference. Contact him at umeshwar.dayal AT hp.com.